Alternative
accomodations
A different type of holiday!
Huts, an old-style caravan, cabins and even a Trapper's tent… all take you on a voyage while offering a level of comfort that will make you forget the weather, for stays of 1 or several nights and whether you are alone or with friends or family.
The fabulous natural surroundings and the feeling of getting away from it all may make you decide to extend your moment of escape!
Trapper tent Bivouac
Chevreuil

The real trapper tent with a wooden frame on stilts and a waterproof canvas roof. It has 2 single beds and a canvas shelter with benches and wooden tables, so you can enjoy the natural surroundings whatever the weather.
A perfect compromise between a tent and a chalet, in a natural style.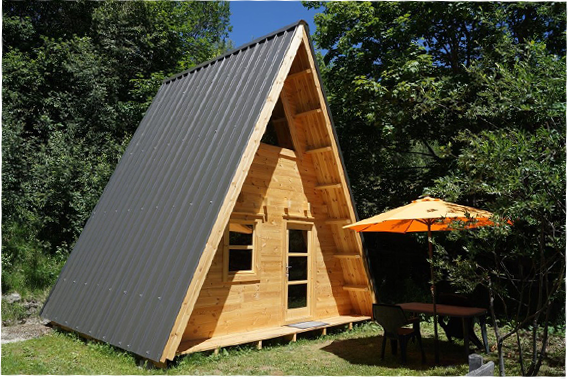 Teepee chalet
Edelweiss

This very convivial tepee-shaped chalet on 2 levels has a south-facing sheltered wooden terrace with an unobstructed view of a superb panorama,
the perfect compromise between a chalet and a cabin: sleeps up to 4 people maximum,
has its own bathroom but no kitchen facilities. You are guaranteed shelter from any unexpected bad weather.
Terrace and garden furniture.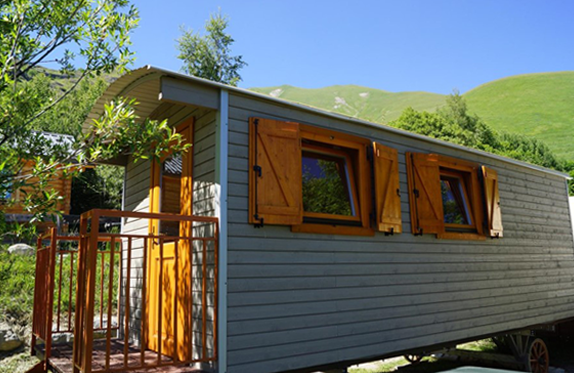 Caravan
Edelweiss

​​An old-style caravan, the symbol of travel and discovery, for a real change of scenery and all the comfort you need: a double bed and a sofa that can be used for a 3rd bed, kitchenette, television, bathroom, toilet and, of course, an unobstructed view and garden furniture to ensure a great holiday.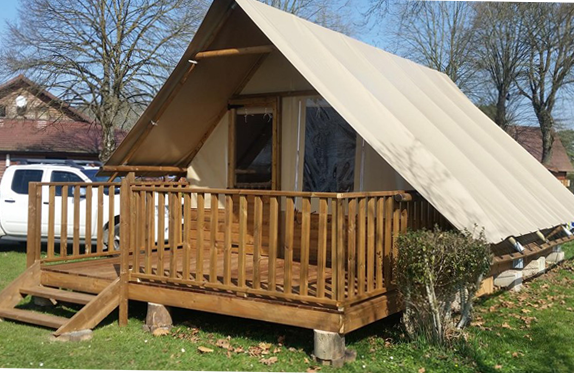 Trapper tent
Chamois

Find your childhood spirit again!
A real Wild West adventurers' tent but with extra comfort! The floor, walls and roof are made of wood and the roof has a waterproof canvas cover for an authentic look and shelter from bad weather with possibility of a heater. For stays of 1 to several nights.



See other types of accommodation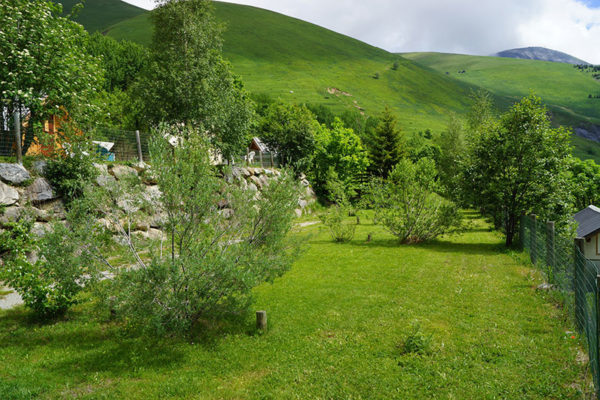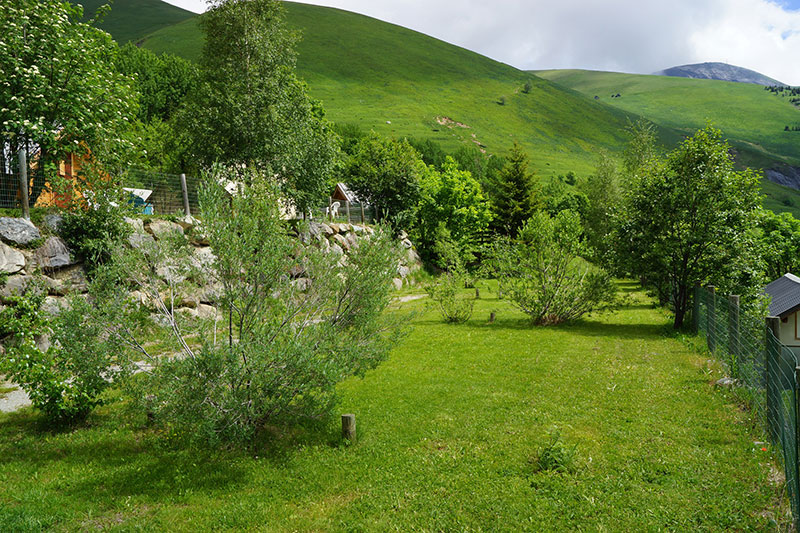 The pitches
Our pitches cover at least 80 m2 and can take 1 or 2 tents according to size, with a car, caravan or camping-car.
The terraced layout of the camp site means that each pitch benefits from an unobstructed view.